PA at PMA 2017
Another year, another tremendous PMA!
Recently, our Produce Alliance team members, distributors, and customers from all over the country gathered in Monterey, CA for the annual Produce Marketing Association Foodservice Conference Weekend.
This trip is always a treat for our PA family, and this year went far and beyond expectations!
The week's activities officially began on Thursday, June 27 with informative and educational field and facility tours of Mann Packing and GreenGate Fresh.
At Mann's, three groups of attendees toured through beautiful Romaine, Better Burger Leaf®, Arcadian Harvest® fields, while our tour guides shared information on growing conditions, characteristics, and applications.
After, our entire group continued on to GreenGate Fresh, where we were given an up close and personal look at their processing facilities.
We then rounded out the afternoon with a spectacular, relaxed lunch and wine tasting hosted by GreenGate Fresh. A perfect way to end a perfect day!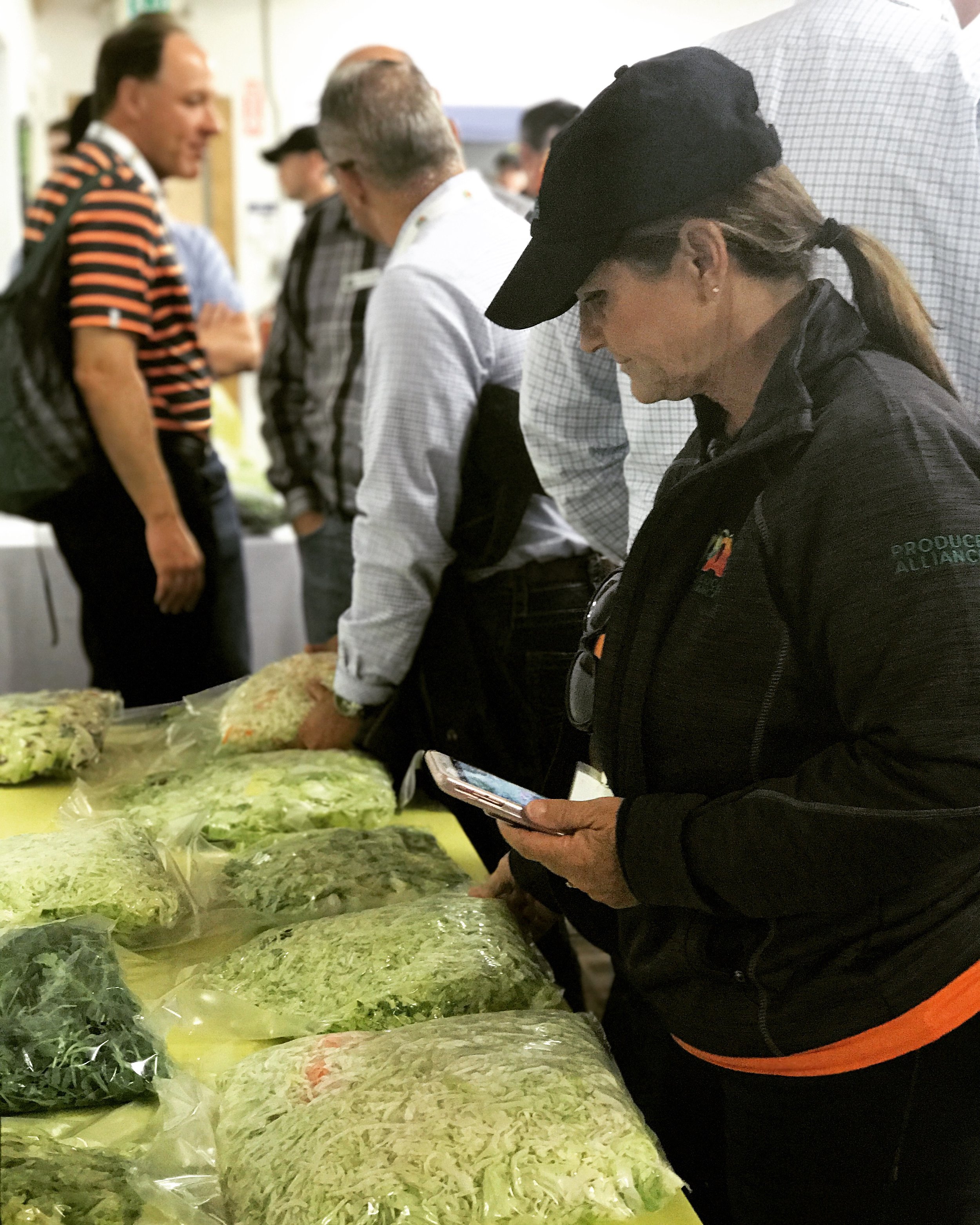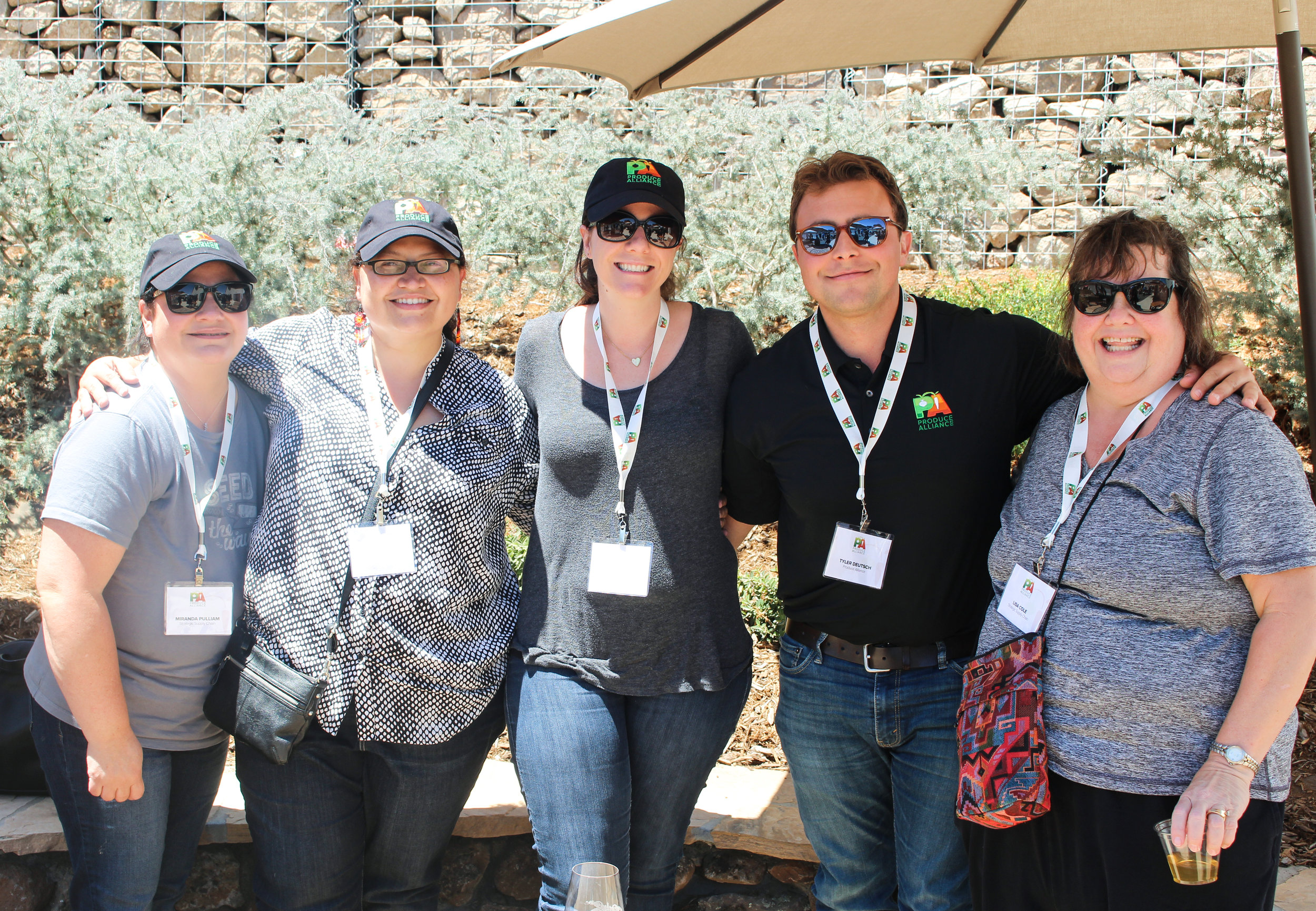 Many thanks to our hosts at Mann Packing and GreenGate Fresh for kicking off our PA at PMA 2017 week on an amazing note!
Following the Thursday morning and afternoon festivities, that night PA customers and distributors attended an opening outdoor reception and group dinner at Restaurant 1833.
Special thank you to our sponsors of the Thursday night dinner: Lipman Produce, Taylor Farms, and Del Monte!
But the fun did not stop there! Our group then gathered bright and early Friday morning to head over to Driscoll's for a berry field and facility excursion.
Like the previous days, the generous folks at Driscoll's gave our group an inside look into America's finest berry fields and facilities. We taste-tested samples from strawberry and raspberry fields for flavor, color, texture, shape, and aroma. We heard heartfelt stories of devoted and passionate farmers. We saw how all these delicious berries are packaged and delivered to us.
Overall, it was a berry magical day!
"When you meet the growers that produce the products that feed so many people, you cannot help but be impressed by their skills, experience and dedication to farming for today and the future," says Melissa Melshenker Ackerman, EVP for Produce Alliance.
"Every person who touches these commodities shares a passion for growing only the finest products. It is such a treat to get many of our partners together to see where the field to fork experience begins."
Huge thank you again to Mann Packing, GreenGate Fresh, and Driscoll's for all their wonderful hospitality!
Finally, to cap off the week's activities, our attending PA customers and distributors arrived at the Monterey Plaza Hotel & Spa for the annual Produce Alliance PMA Cocktail Reception. Guests arrived donned in evening attire to enjoy a night of drinks, hors d'oeuvres, and innovative conversation as the fabulous Alison Sharino Band played in the background.
Also, huge thank you to Limoneira for being our bar sponsor and for their lemon decor donation!
We were also very fortunate to have a special guest and speaker in attendance: Lisa Helfman, co-founder of Brighter Bites!
Brighter Bites is an organization that is paving the way for families everywhere, providing reliable access to fresh produce, nutrition, education and consistent exposure to unique recipes.
During the Cocktail Reception, guests also hopped in our "money machine" for a chance to make donations to this spectacular cause and bring home some big bucks!
We look forward to playing an integral part in Brighter Bites' end goal of expanding their network beyond the Texas region!
Thank you so much again to everyone who attended the events throughout our PA at PMA 2017 week!
We are always honored to create meaningful experiences with our growing PA family. These are the essential opportunities that bring together the industry's best and brightest, and showcase the hard work and dedication of inspiring foodservice trailblazers. In these settings, new trends arise, connections are formed, and standards are reinvented.
PA is more than proud to contribute to that innovation.
Thank you again to everyone who helped make this fantastic experience possible.
See you next year!